YOUR LOCAL DOWNLIGHT INSTALLATION ELECTRICIANS
Keep Your Tenants Safe And Stay Compliant With Accredited Rental Property Electrical Testing!
---

Electrical Testing for Rental Properties in Melbourne
---
Verve Electrical take care of thousands of rental properties in Melbourne, so to say we are very well versed in the latest Electrical Testing for Rental Properties is an understatement.
We only use experienced in house electricians to complete the latest Government Mandated Electrical Testing on your property, so you can rest assured knowing your tenants are safe and your insurance is valid!
If your estate agent is a little behind on their requirements, you can choose to use us anyway! Just make a booking with Verve Electrical and provide us with your estate agent details. We will send them all the records they need for your portfolio.
So give us a call! Your tenant will be given the same gold standard in service, and you'll stay stress free!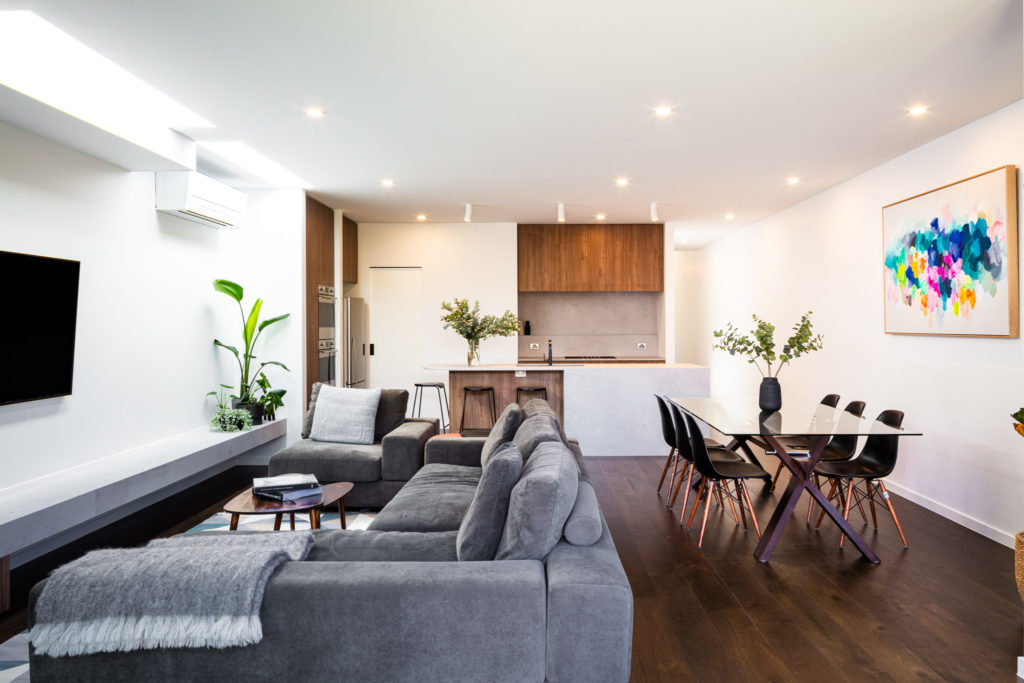 Rental Property Testing
Ensure the safety of your rental property with Verve Electrical's Rental Property Electrical Testing service. As a responsible landlord, it is essential to prioritize the electrical safety of your tenants and comply with relevant regulations. Our experienced team of electricians will conduct thorough inspections and testing to identify any potential hazards or faulty electrical systems.
With our Rental Property Electrical Testing service, we will assess the condition of all electrical installations, wiring, switches, and sockets within your rental property. Our comprehensive testing process ensures that all components meet safety standards and are in proper working order. We will provide you with a detailed report outlining our findings and recommendations for any necessary repairs or upgrades.
By choosing Verve Electrical for your Rental Property Electrical Testing needs, you can have peace of mind knowing that the electrical systems in your rental property are safe and reliable. Our professional and reliable service is aimed at ensuring the well-being of both your tenants and your property investment. Don't compromise on safety – trust Verve Electrical's expertise for all your rental property electrical testing requirements.
"Transparent Pricing for Unmatched Peace of Mind"
Verve Electrical's comprehensive safety checks are the ultimate solution for rental property owners and managers. We help you ensure the safety and well-being of your tenants, and the electrical health of your property. Our detailed inspections meticulously assess all electrical installations and equipment, identifying any potential risks or hazards. With our service, you can stay compliant with safety regulations, maintain your property's value, and avoid costly, unplanned repairs. Choose Verve Electrical, for a worry-free rental property management experience.
"Efficient Service for Minimal Disruptions"
With Verve Electrical, you can bid goodbye to unexpected costs. Our pricing is as clear as our commitment to your property's electrical safety. We provide upfront quotes, ensuring that the amount we initially discuss is precisely what you see on your final invoice. No hidden costs, no surprise bills, just straightforward, honest pricing. This approach allows you to manage your property maintenance budget effectively, without any financial stress. Opt for Verve Electrical's Rental Property Electrical Testing – for services as transparent as our pricing.
At Verve Electrical, we understand that your tenants' comfort is paramount. That's why our professional team provides efficient service, delivering thorough inspections without causing disruptions. Our skilled electricians perform their tasks promptly and carefully, minimizing any disturbance to your tenants' routine. We value your time and your tenants' satisfaction equally, and our service reflects that respect. With Verve Electrical's Rental Property Electrical Testing, you can assure your tenants of their comfort while ensuring their safety, making us the perfect choice for your rental property's electrical needs.
Book Your Rental Property Test Today!
PDF Document Of The Test Results
PDF Certificate Of Periodic Verification
3 Free Switch Replacements*
3 Free Powerpoint Replacements*
Complimentary Quote For Any Works Required
---
*at our discretion based on an immediate risk to safety or lack of function of the item.
Local Melbourne Electricians
Electricians You Can Trust!
"There really is no competition - Verve are the only electricians we'll ever trust."
"They're friendly guys who knows their stuff - from initial contact, they've been punctual, honest and patient. All the wiring, fit outs and installations they did for us show quality workmanship and pride in what they do."
For Professional Advice On Your Project...
Call A Trusted Local Electrician!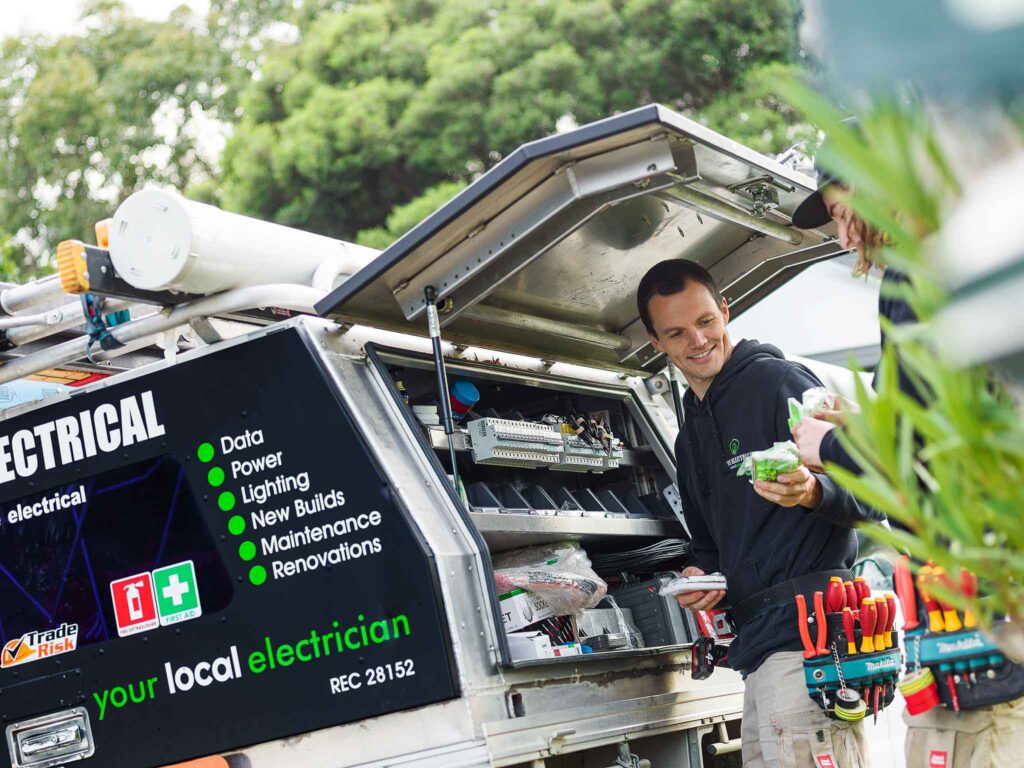 Say Goodbye To Unexpected Costs!
Tradies aren't always expensive. At Verve Electrical, you'll know how much you're up for before we start! We give you an upfront quote for your electrical work, with no hidden costs!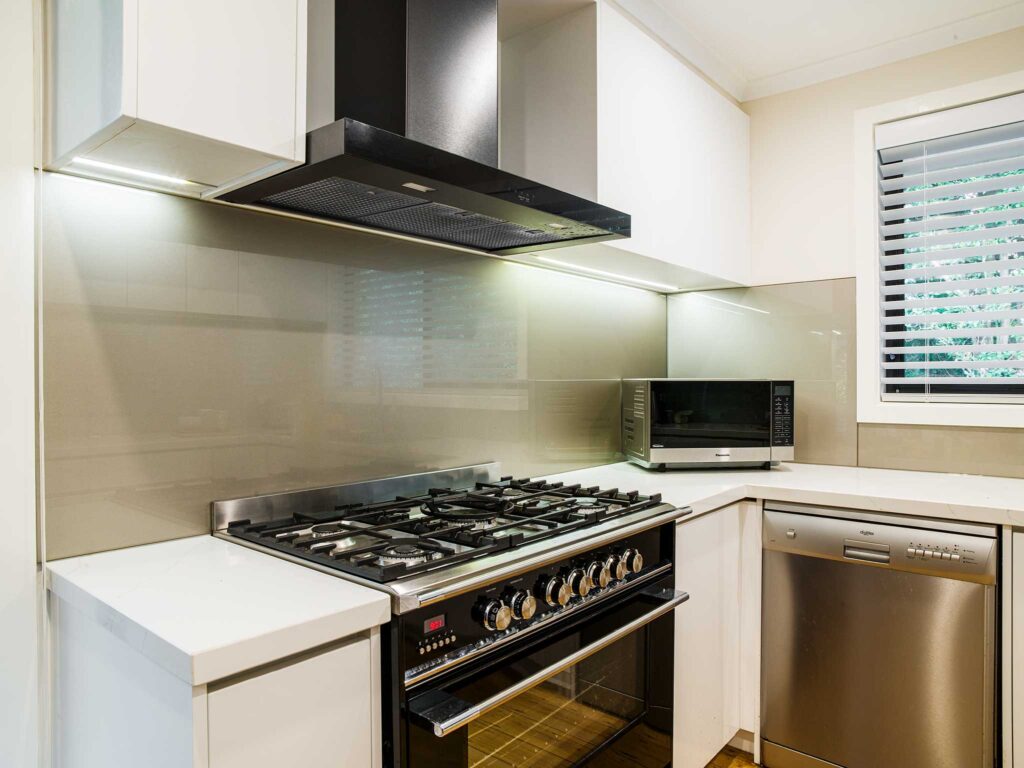 We Arrive On Time And Work Efficiently!
Taken the day off work, only to be let down by a tradie? Don't panic - at Verve Electrical, we always do what we say we will, when we say we will! We are punctual and conscientious, and we know that your time is just as valuable as ours. That's why we don't mess around when it comes to getting to your place on time, every time!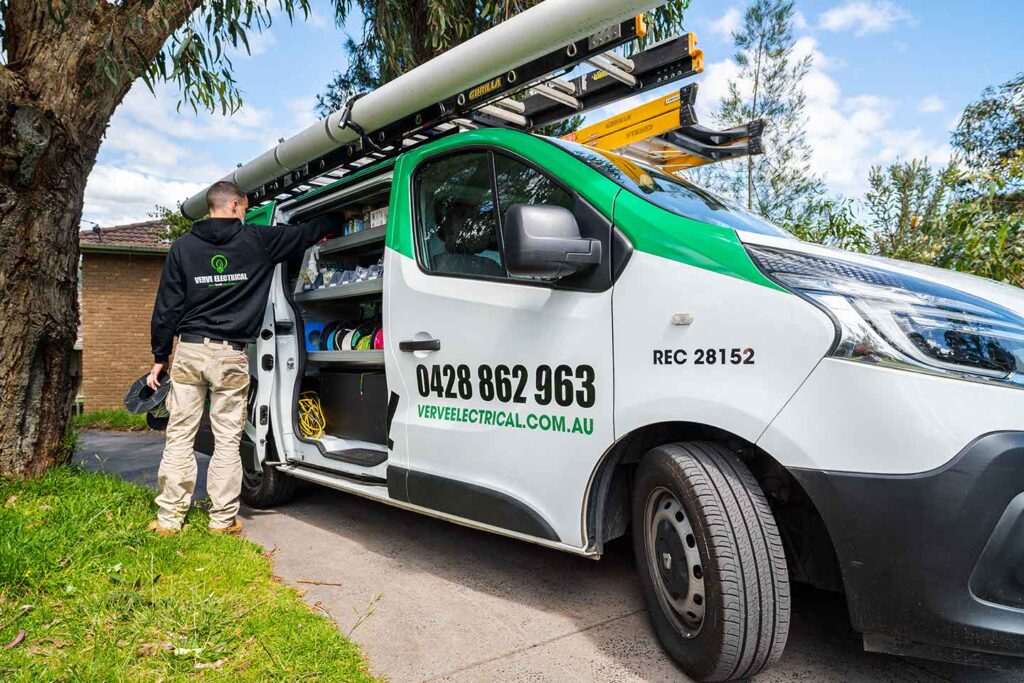 We're Clean and professional!
Don't worry about muddy footprints! We know that if you didn't love your home, you wouldn't be spending money making it a better place to live. So we'll remove our boots, and clean up when we're finished to make sure you're telling your friends about our awesome service!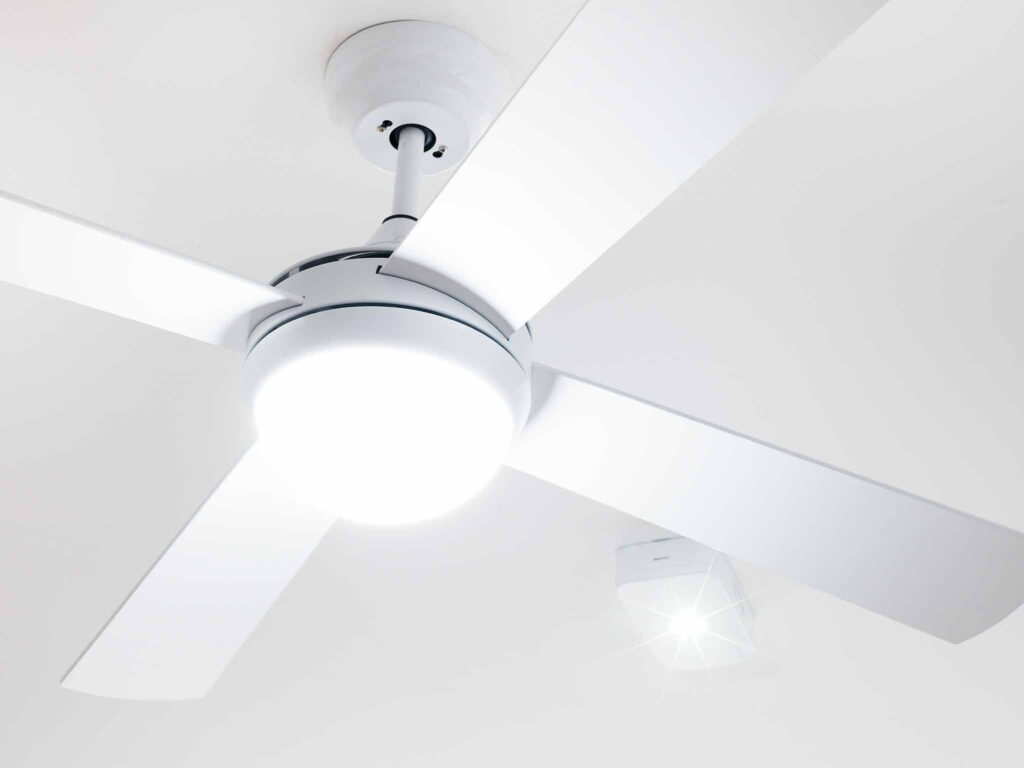 We always finish the job!
When you call Verve Electrical, you can breath easy knowing you'll never be put in the 'too hard' basket! When we say we'll do something, we'll finish the job. And that means that no matter what your electrical needs are, your appointment is the most important one in our diary!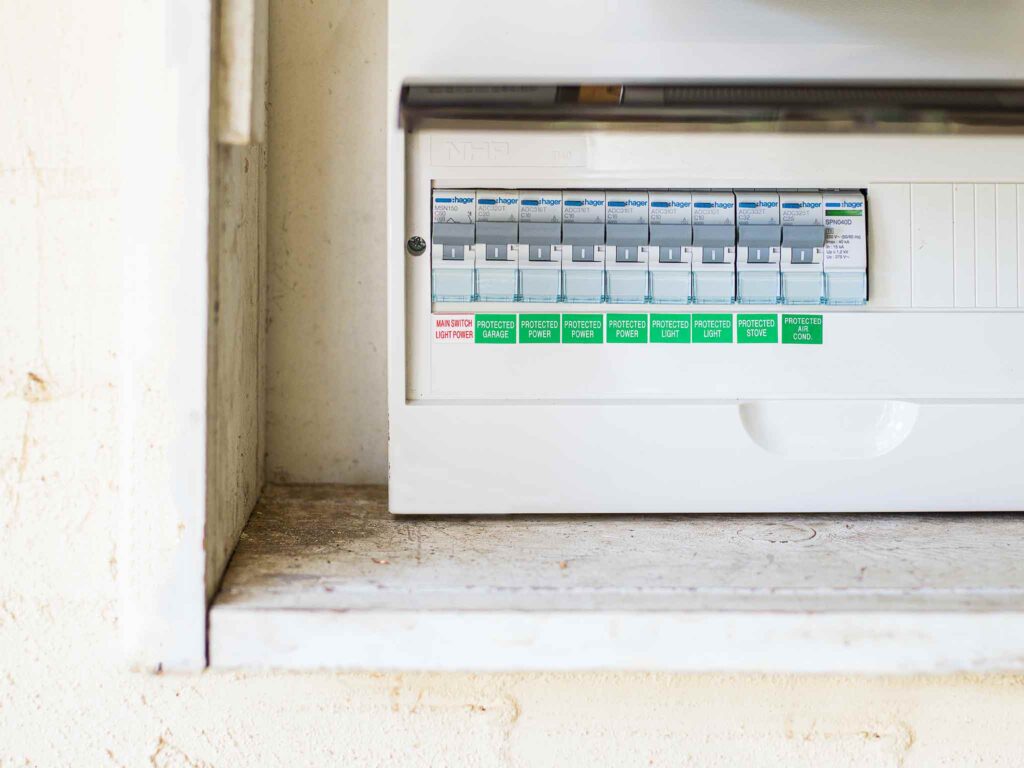 You'll know what you paid for!
The days of scratchy, handwritten invoices with confusing descriptions are over! We value our return customers, so when you need an Electrician, call Verve - our transparency means you'll know exactly what you're being billed for!
Read our Five Star Reviews!
Professionalism

Punctuality

Quality

Responsiveness

Value

I was bowled over by their swift response to my request for a quote plus their high level of integrity and work ethic. Very honest and reasonable prices and did a great job. Would not hesitate to recommend!

Kirri Pless

Joey was great, very honest and down to earth. he even taught me a few things as he was going. We had a very unusual problem with our wiring which could have been hard to diagnose, but he had no issues in finding them. I couldn't recommend him enough. Like!

Jarrod Tinson

Punctuality

Quality

Responsiveness

Value

Back in December our solar panels stopped working. After calling Joey he came out to Mernda to have a look at what the problem was. Found that the inverter had failed. After ordering a replacement Joey kept me up to date with when delivery would be as the inverter was on backorder with none available in Australia. Very neat and tidy workmanship, describing what was being done and why.

Garry Fry

Punctuality

Cleanliness

Attention to detail

We recently got Verve Electrical in to do a bathroom renovation for us, and they were fantastic every step of the way. Joey was on time every day, cleaned up after himself (he even vacuumed, no kidding) and made sure every little detail was perfect. From perfectly level switches and power outlets, to confirming with the builder exact locations of benches etc. We are getting our kitchen and laundry done next and have already booked Verve Electrical in.

Brandon Van Zeyl
Safe DIY Tips for Common Electrical Problems
Take A Look At Our Helpful DIY Tips!
Why Does My Power Keep Tripping?
---
We'll run your through some DIY fault finding tips to get your power fixed faster. Often, it's easy to find out why your power is tripping, and it could be as simple as a faulty appliance or outlet! If it's something trickier, at least you've been through the basics before you call us - so you know you're getting great value!
What Smoke Alarms Should I Buy?
---
Are you confident that your smoke alarms would wake you up if a fire starts in your home? With chimney fires and electrical faults among the leading causes of fires in Australian homes, it's so important to get your smoke alarms in working order. In this video, we'll show you how to keep your family safe with the latest smoke alarm technology!
Contact verve now, get your work done sooner!
This is one of our most common call-outs! Power outages at home can be caused by all kinds of faults, and many of them are really easy to find and fix yourself. We have a really popular video that shows some of the top causes, so check it out before you make a booking!