Air Conditioning Installs in Melbourne
Air Conditioning Installation
Cool and Heat Your Home Efficiently with Reverse Cycle Air Conditioning
---

Air Conditioning Installation
---
It's probably time you installed air conditioning in your home! These energy efficient units have revolutionised heating and cooling in homes, allowing home owners like you to cool and warm a room with the same split system air conditioner!
We offer a tidy, stress free installation of air conditioners and supply the leading brands in the industry.
For a free quote, give us a call or send an email for same day quoting, and you'll be cool (or warm) in no time!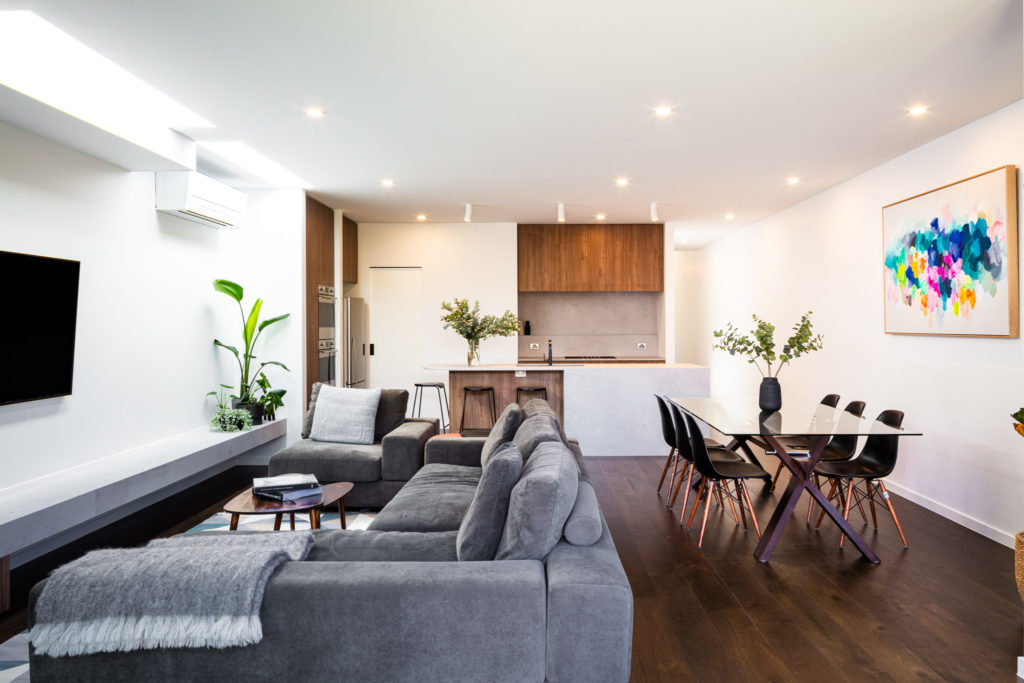 Air Conditioning
Upgrade your home's comfort with Verve Electrical's professional air conditioning installation service. Our expert team understands the importance of staying cool during Melbourne's scorching summer months, and we're here to help you beat the heat. With our top-notch installations, you can enjoy a cool and comfortable living space all year round. Not only does our air conditioning installation service provide relief from the sweltering temperatures, but it also offers potential energy savings. We specialize in modern and efficient units that can optimize energy consumption, leading to lower utility bills.
If you have an outdated air conditioning system, replacing it with a new unit can bring significant cost savings in the long run. At Verve Electrical, we prioritize a high-quality and professional installation process. From the initial system appraisal to the size-up process, our team ensures a seamless installation that meets your specific requirements. We take pride in our attention to detail and expertise in handling air conditioning systems, providing you with peace of mind and a comfortable living environment.
Upgrade your home's cooling system today with Verve Electrical's air conditioning installation service. Trust our reliable team to enhance your comfort while maximizing energy efficiency. Contact us now to schedule an appointment and experience the difference of quality craftsmanship and exceptional service.
Enhanced Comfort with Precision Cooling
Upgrade to our efficient and cost-saving air conditioning installation service for a cooler and more economical home. Our modern units are designed to optimize energy consumption, helping you save on utility bills without sacrificing comfort. With our professional installation, you can enjoy the benefits of improved cooling efficiency and reduced energy waste. Imagine enjoying a refreshing indoor oasis during Melbourne's scorching summer months, all while keeping your energy costs in check. Our air conditioning installation service is perfect for homeowners who seek both comfort and cost-savings. Whether you're looking to replace an outdated system or install a new one, our expert team will ensure a seamless and efficient installation process tailored to your needs. Experience the advantages of our efficient and cost-saving air conditioning installations today. Beat the heat while saving on energy bills – it's a win-win situation for both your comfort and your wallet. Contact us now to schedule an appointment and enjoy the benefits of an upgraded cooling system in your home.
Smart Energy Management for Efficient Cooling
Experience the ultimate comfort in your home with our enhanced precision cooling system. Designed to deliver optimal airflow and temperature control, our air conditioning installations ensure that every corner of your space is kept cool and comfortable. Say goodbye to hot spots and uneven cooling. Our advanced precision cooling technology allows for precise adjustments, providing consistent and balanced airflow throughout your home. Whether you're relaxing in the living room or getting a good night's sleep in the bedroom, you can enjoy a customized level of comfort tailored to your preferences. Our precision cooling system is ideal for homeowners who value personalized comfort and desire a consistently cool environment. No matter the size or layout of your home, we guarantee a professional installation that maximizes efficiency and optimizes cooling performance. Upgrade to our enhanced precision cooling system today and transform your home into a haven of comfort. Contact our team now to schedule an appointment and discover the benefits of precise and customized airflow in your living space.
Take control of your energy usage with our smart energy management system for efficient cooling. Our advanced technology allows you to optimize the operation of your air conditioning system, ensuring energy efficiency without compromising on comfort. With our smart energy management system, you can schedule cooling cycles based on your daily routine, adjust temperatures remotely, and receive energy consumption insights right at your fingertips. Stay in control of your energy usage and make informed decisions to save on utility bills while maintaining a comfortable indoor environment. This feature is perfect for homeowners who value energy efficiency and want to reduce their environmental footprint. Whether you're looking to save on costs or contribute to a greener future, our smart energy management system provides practical applications that align with your goals. Upgrade to our smart energy management system today and experience the benefits of efficient cooling while reducing your energy consumption. Contact us now to schedule an appointment and discover how our technology can revolutionize your home's cooling efficiency.
Local Melbourne Electricians
Electricians You Can Trust!
"There really is no competition - Verve are the only electricians we'll ever trust."
"They're friendly guys who knows their stuff - from initial contact, they've been punctual, honest and patient. All the wiring, fit outs and installations they did for us show quality workmanship and pride in what they do."
For Professional Advice On Your Project...
Call A Trusted Local Electrician!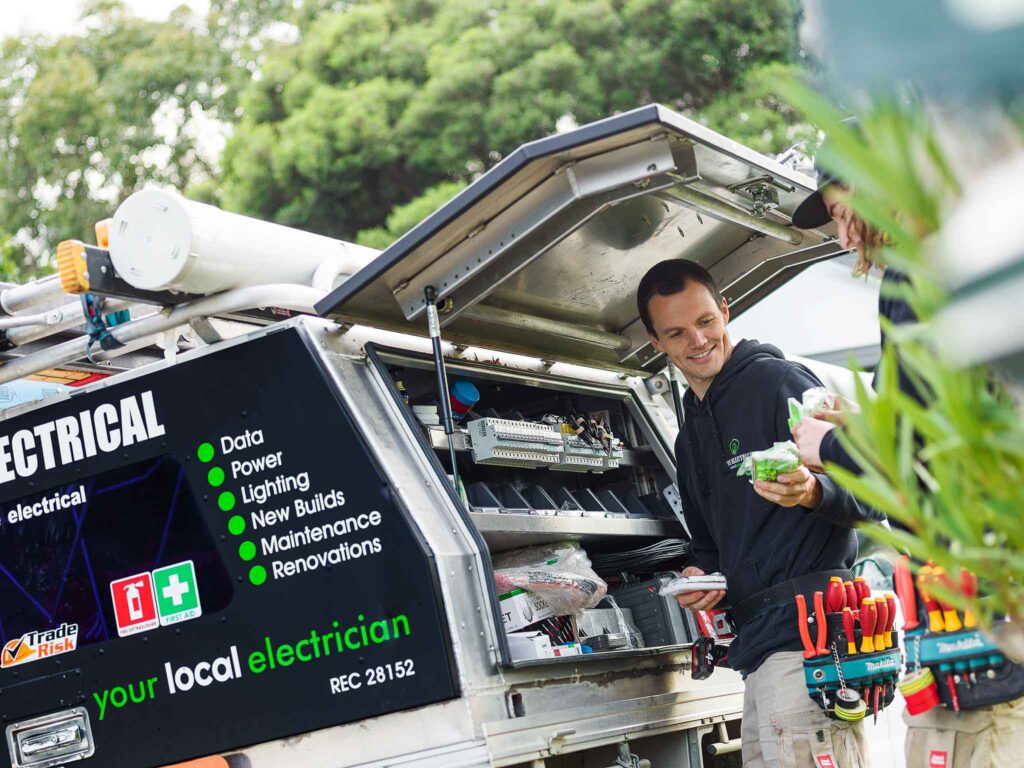 Say Goodbye To Unexpected Costs!
Tradies aren't always expensive. At Verve Electrical, you'll know how much you're up for before we start! We give you an upfront quote for your electrical work, with no hidden costs!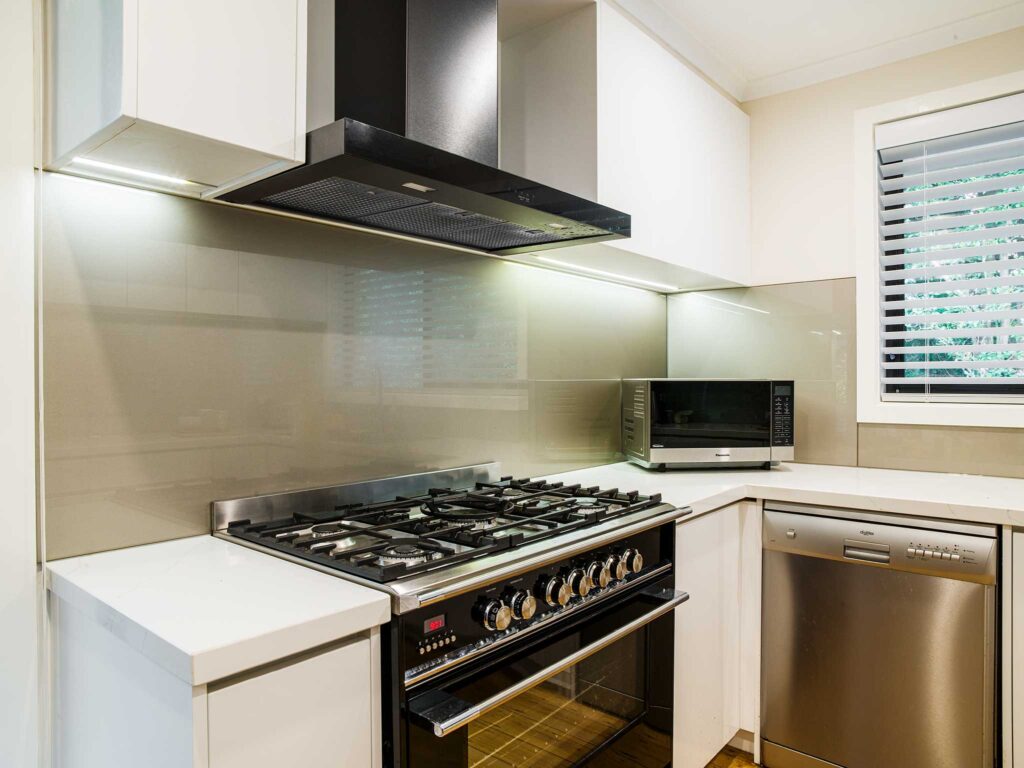 We Arrive On Time And Work Efficiently!
Taken the day off work, only to be let down by a tradie? Don't panic - at Verve Electrical, we always do what we say we will, when we say we will! We are punctual and conscientious, and we know that your time is just as valuable as ours. That's why we don't mess around when it comes to getting to your place on time, every time!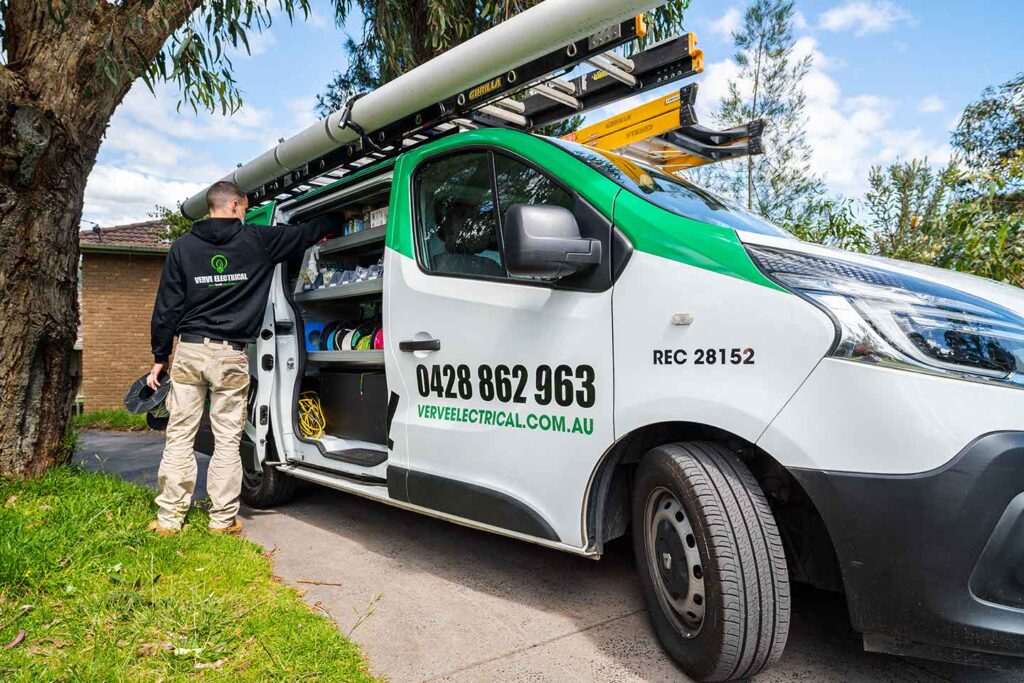 We're Clean and professional!
Don't worry about muddy footprints! We know that if you didn't love your home, you wouldn't be spending money making it a better place to live. So we'll remove our boots, and clean up when we're finished to make sure you're telling your friends about our awesome service!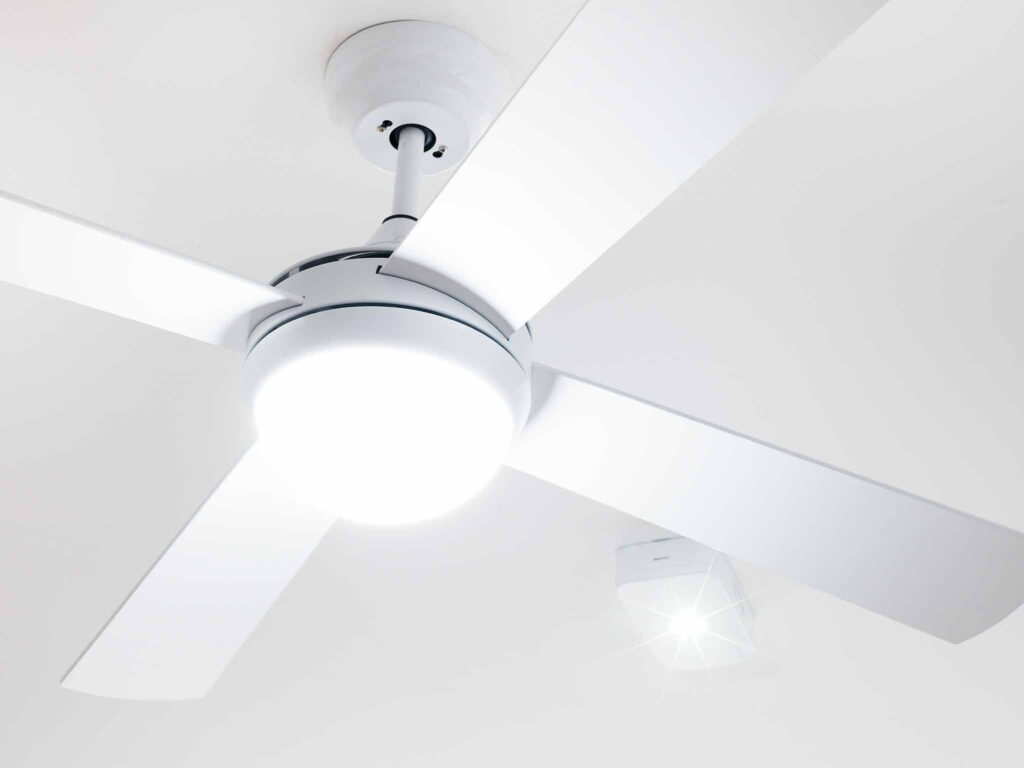 We always finish the job!
When you call Verve Electrical, you can breath easy knowing you'll never be put in the 'too hard' basket! When we say we'll do something, we'll finish the job. And that means that no matter what your electrical needs are, your appointment is the most important one in our diary!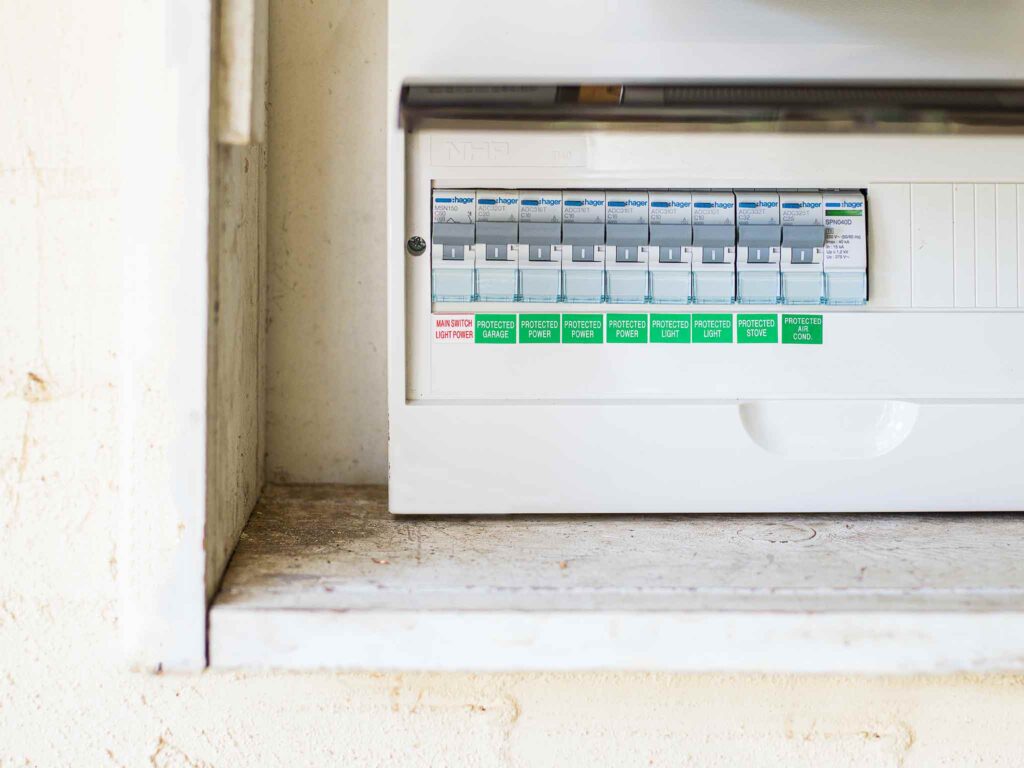 You'll know what you paid for!
The days of scratchy, handwritten invoices with confusing descriptions are over! We value our return customers, so when you need an Electrician, call Verve - our transparency means you'll know exactly what you're being billed for!
Read our Five Star Reviews!
Professionalism

Punctuality

Quality

Responsiveness

Value

I was bowled over by their swift response to my request for a quote plus their high level of integrity and work ethic. Very honest and reasonable prices and did a great job. Would not hesitate to recommend!

Kirri Pless

Joey was great, very honest and down to earth. he even taught me a few things as he was going. We had a very unusual problem with our wiring which could have been hard to diagnose, but he had no issues in finding them. I couldn't recommend him enough. Like!

Jarrod Tinson

Punctuality

Quality

Responsiveness

Value

Back in December our solar panels stopped working. After calling Joey he came out to Mernda to have a look at what the problem was. Found that the inverter had failed. After ordering a replacement Joey kept me up to date with when delivery would be as the inverter was on backorder with none available in Australia. Very neat and tidy workmanship, describing what was being done and why.

Garry Fry

Punctuality

Cleanliness

Attention to detail

We recently got Verve Electrical in to do a bathroom renovation for us, and they were fantastic every step of the way. Joey was on time every day, cleaned up after himself (he even vacuumed, no kidding) and made sure every little detail was perfect. From perfectly level switches and power outlets, to confirming with the builder exact locations of benches etc. We are getting our kitchen and laundry done next and have already booked Verve Electrical in.

Brandon Van Zeyl
Safe DIY Tips for Common Electrical Problems
Take A Look At Our Helpful DIY Tips!
Why Does My Power Keep Tripping?
---
We'll run your through some DIY fault finding tips to get your power fixed faster. Often, it's easy to find out why your power is tripping, and it could be as simple as a faulty appliance or outlet! If it's something trickier, at least you've been through the basics before you call us - so you know you're getting great value!
What Smoke Alarms Should I Buy?
---
Are you confident that your smoke alarms would wake you up if a fire starts in your home? With chimney fires and electrical faults among the leading causes of fires in Australian homes, it's so important to get your smoke alarms in working order. In this video, we'll show you how to keep your family safe with the latest smoke alarm technology!
Contact verve now, get your work done sooner!
This is one of our most common call-outs! Power outages at home can be caused by all kinds of faults, and many of them are really easy to find and fix yourself. We have a really popular video that shows some of the top causes, so check it out before you make a booking!